Three words I never thought I'd say: Mom is terminal.
Three crushing words. I can start crying at any given moment. It's amazing how many things make me think of her and how my life will never be the same again.
I'm in a unique spot, being the youngest of nine children… And still single with no children to boot–no family of my own. Going home for holidays has been everything to me. Whenever anyone has asked me "Are you going to San Jose for <fill in the holiday>?" My answer has always been "yes, of course." Because, really, what else would I do? Now I find myself dreading the holidays ahead. Dreading the thought of no longer having "my place" to go and that support system that has always been at 1124. I know I'm welcome in my friend's and family member's homes, but it isn't the same.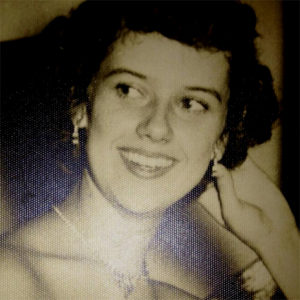 Seeing my Mom decline so quickly is dreadful. I know she doesn't want to be a burden on us, but I wish I could do more. It's just something you can never imagine going through. At moments feeling like it isn't real… and others feeling it is TOO real.
Don't ever take your parents or your family members for granted because you never know how much time you have, regardless of their age.