About Us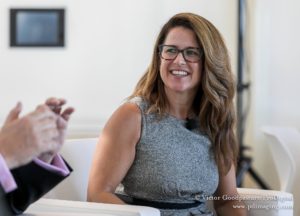 Your Communication Should be Strategic and POWERful!
We must realize the results we seek to discover how to get there, and we love helping our clients get there!
Our ultimate goal is to drive leads that increase sales for our clients, and to help with internal and external communication of all kinds… Taking the strategic and tactical work of marketing communications off your plate or working with your team to help them is at the heart of what we do.
Principal, Megan Powers, has more than 20 years of experience in marketing & sales in high tech, hospitality, and events & meetings industries. She is passionate about effective communication in all its forms, and her experienced team will exceed your expectations.
Check out our PODCAST! I host the Making a Marketer podcast (subscribe on iTunes!), exploring all avenues of marketing.
OUR SPECIALTIES…
Strategizing | Nothing should be done without discovering what you're trying to achieve – let's get to the bottom of that.
Writing | Whether it's an in-depth blog post, social media content, or a press release – we have the words.
Planning | Planning & management of events – from sourcing to a deep knowledge of event technology – covered completely.
Training | Social media and strategic communication training for your staff or classroom – interactive exploration.
Speaking | All aspects of event technology, from AV production, to apps, to project management, moderating and more – working together.
Photographing | Head shots for your team, live event photography, restaurant photography, family photography – competitive pricing.
SPEAKING GIGS…
San Diego MPI – Moderated a Professional Development program on cyber security and personal information protection
Event Tech Live: PANEL – How Technology reduces time spent planning events
Idaho Chapter of Society of Association Executives (ASAE) Luncheon: Event Technology – Tips & Tools
IMEX America – Face-to-Face vs Online Communication (masters thesis research)
San Diego MPI Technology Conference – Event Project Management
SITE Texas Technology Conference – Event Project Management
SDSU Hospitality & Tourism Management class – taught them about event project management
Please give us a call if you'd like a quote for any of our services – (619) 631-5266